Steps to take for your home extension project
There are a handful of reasons you need to pursue a home extension project. For one, if you're a homeowner, chances are that you're part of a growing household. Either you will have a new member of the family, or your kids are soon becoming teens. In some instances, you may also have decided to have your parents live with you or a relative stay over with you for school. Or maybe, for the most part, you just want to expand your space at home for aesthetic and functional reasons. Whatever your specific reason is, know that any reason for a home extension project is valid.
There are a few things to keep in mind for a successful home renovation project. Here are four home extension steps you need to take to ensure your project is a success:
Plan and evaluate the home extension's design beforehand
The initial step to take is to evaluate the space of your house and plan for your home extension design. You have to factor in the elevation, functionality of space, and the existing structure at home. To plan for the home design, you may potentially need an architect for the interior and exterior design, and an engineer to come up with a blueprint. Ultimately, proper home design planning can make all the difference in your project's success or failure.
Assess the construction expenses and overall cost
Once you have the design for your home extension project set in place, you can now proceed to determine the construction expenses involved and the overall cost. You really have to be specific about this process and have a clear total expense. Items to factor in include the planning fees, design fees, material costs, labor costs, and even the insurance and other miscellaneous expenses. You want to make absolutely sure that you have enough funding to pull off the project.
Check to see if you need planning permission
It may just be a home extension project and not necessarily a new home construction, but you still need to see if it requires you to have planning permission. Any single storey extension less than six metres doesn't require planning permission, but always check first.
However, if you exceed these requirements, then you better seek permission from local authorities. Doing so ensures that you adhere to all house or building rules and regulations. Along with this, you'll have to go through the building control process by filing a commencement notice. This is to keep up with fire and building control regulations.
Make sure you have valid insurance
Having insurance is important in any home project, home extension included. Specifically, you want to make sure that your insurance isn't going to expire during the construction. Insurance is all the more necessary if you hire a contractor to manage the construction and have a few workers doing the actual work, as you'll want to make sure that the insurance covers public liability and employer's liability. This is to protect you from any liabilities and financial costs associated with injuries and property damages.
Conclusion
Your home extension project doesn't have to be overwhelming. With proper planning, the project can go as smoothly as possible. Make sure to follow the steps outlined above, and you'll be all set and ready for a successful home extension project.
We provide building services in Gloucestershire, such as home extensions, bricklaying, carpentry, garden renovations, kitchen and bathroom fitting, and garage and loft conversions, among others. If you need a builder in Gloucester, get in touch with us today to see how we can help!
Contact Jonesbuild today for your no obligation quote
As builders working specifically in Cheltenham and Gloucester, we take pride in our work in our local area.
All of our work is insured, and with over 20 years of expertise, you'll be happy you came to JonesBuild.
Our recent building and maintenance work in Gloucestershire
We put our heart and soul into everything we do, so we're proud to showcase what we've been working on recently.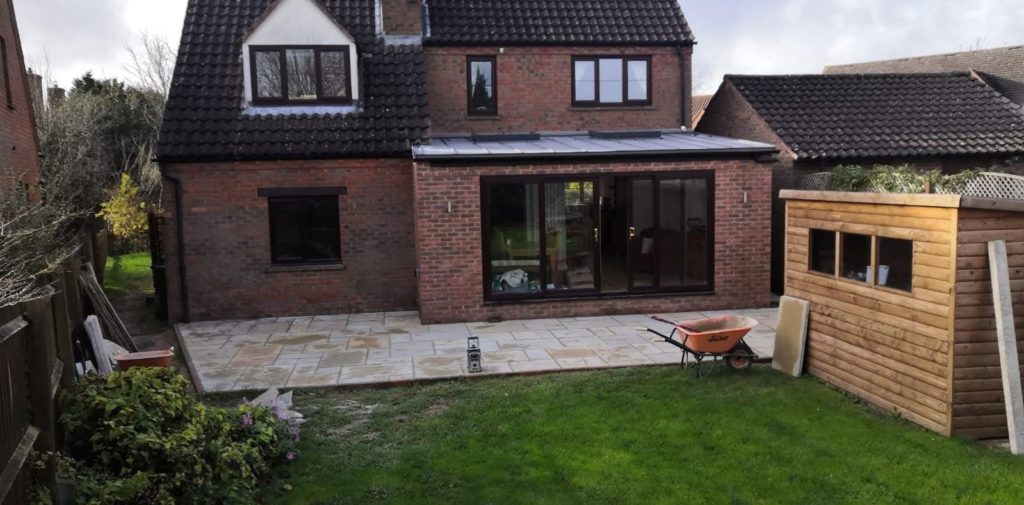 Job descriptionOur client needed a roof adding to their extension, so we installed a low angled roof with two skylights to alow natural light to
Read More »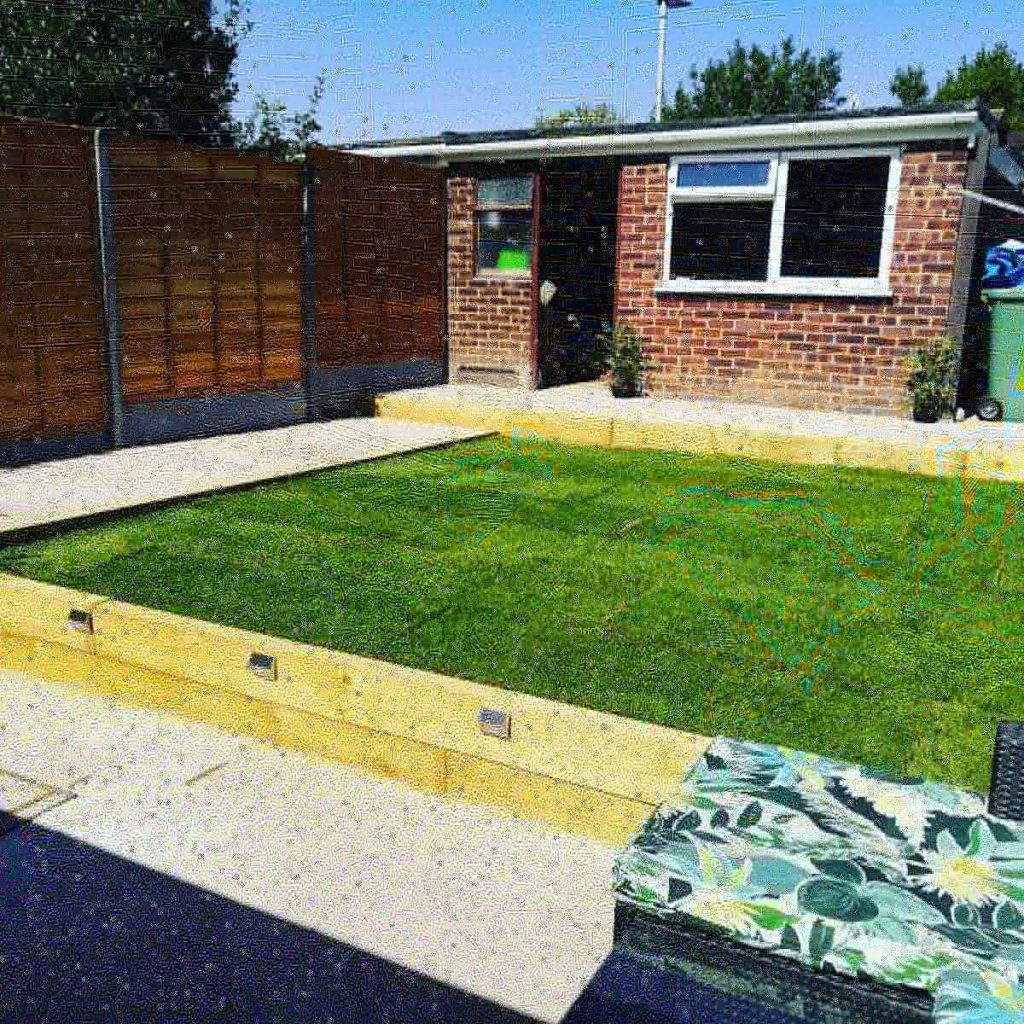 Job description We remodelled this garden in Abbeymead that was in need of some care. We built a raised area of the garden that acts
Read More »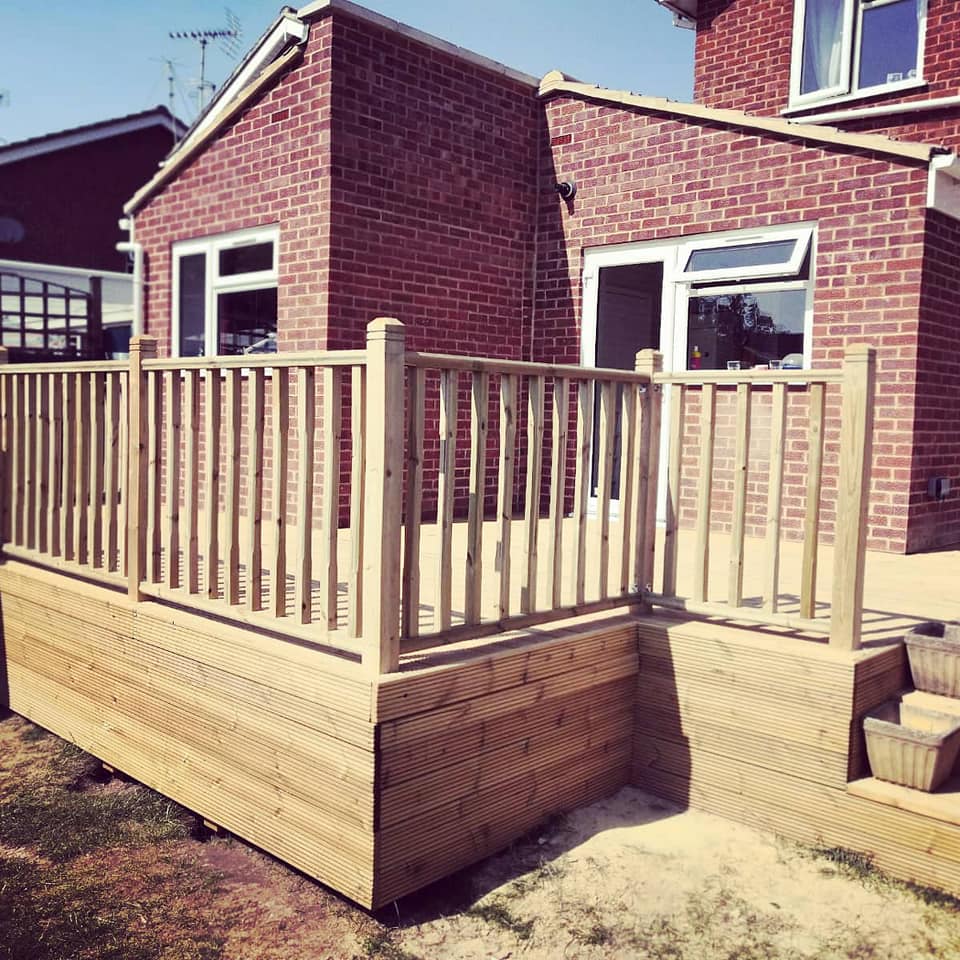 Job description We managed to reclaim this space for our customer with a great decking area, perfect for enjoying a beer or two. Before and
Read More »