3 Types of Professionals to Care for Your Home's Landscape
With the help of dedicated professionals and practices that have been used all over the UK, many homes have transformed into the expectations of the homeowner's idea of a perfect abode.
In recent years, the British landscaping industry has experienced a greater level of development in the way standard operating procedures are practised, and quality is fulfilled. Amidst all the unique developments that have taken place in landscaping, there's one recent shift that has seen the industry become much more cutting-edge than ever: the advent of the different types of landscapers.
Thanks to the widespread development of the industry, there are now many new landscapers who specialize in various fields of the craft itself. As easy as it may be to tell that each type of landscaper can bring the best out of any kind of yard, however, choosing the wrong kind of landscaper can cause more bad than good. Instead of bringing out the best of your landscape, the wrong landscaper may take shortcuts that will offer only short-term aesthetics.
If you're looking to bring the best out of your garden or yard and turn it into the most beautiful display you've ever dreamed of, here's a quick guide on the various types of landscape professionals who can turn your dreams into reality:
Landscape Architects
Often regarded as the master directors of any standout yard, landscape architects are essentially entrusted with pulling the entire framework together and setting the foundation for the job to be done effectively.
By using technical and creative skills, these esteemed professionals have the ability to design irrigation systems, paths, driver layouts, planting plans, hardscape features, and grading. When it comes to designated roles, they work best in design, consultancy, or design-build roles, which are honed and certified by a four-year degree and government-issued license to practice.
Landscape Designers
Alternatively known as the visual masters of any open space, landscape designers also possess a unique and diverse set of skills that can range from unregistered fields to perennial garden designs.
Generally, these landscaping professionals have supporting degrees in landscaping, art, architecture, and horticulture to equip themselves with the skills to create blueprints for your yards. As opposed to the more technical nature of landscape architects, these professionals are well-versed in employing various fundamental design concepts, such as proportion, colour, balance, unity, and perspective.
Landscapers
As opposed to the two professionals mentioned before this, landscapers take on a more hands-on approach towards handling any kind of client work. Best employed in tasks that cover planting new shrubs and plants, modifying or replacing existing set-ups, and sodding new lawns or establishing beds, they help turn the vision of a plan into a reality with their diverse set of skills.
Conclusion
Choosing the right type of landscaping professional to handle your landscape's needs at home is all about knowing which specialist best suits the idea you're trying to achieve. By taking this guide into consideration, you can turn your visions and ideas into reality and make your home's garden one of the best examples in all of the UK!
Looking to turn your home into the most amazing example of modern landscaping around? Our Gloucester builders can help you with that. Give us a call and set an appointment to see how we can help you out!
Contact Jonesbuild today for your no obligation quote
As builders working specifically in Cheltenham and Gloucester, we take pride in our work in our local area.
All of our work is insured, and with over 20 years of expertise, you'll be happy you came to JonesBuild.
Our recent building and maintenance work in Gloucestershire
We put our heart and soul into everything we do, so we're proud to showcase what we've been working on recently.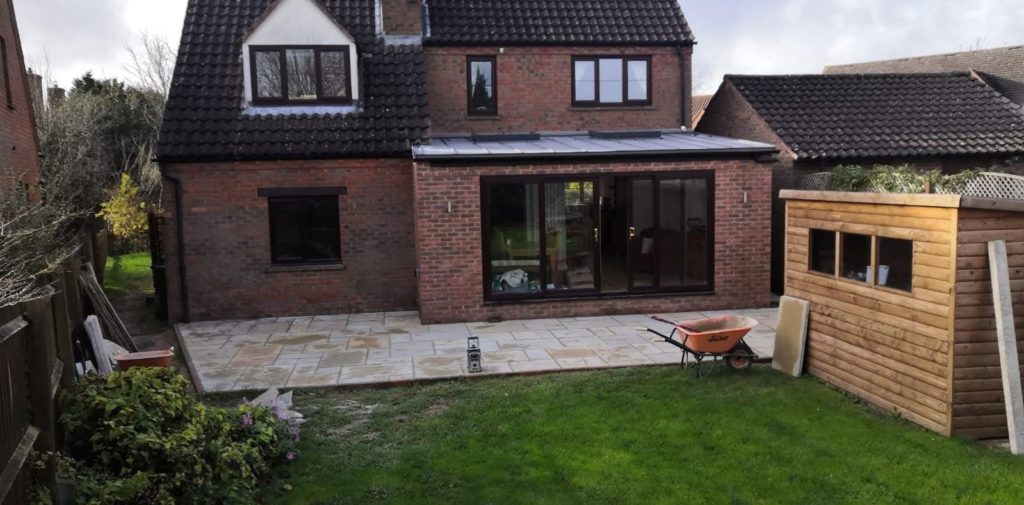 Job descriptionOur client needed a roof adding to their extension, so we installed a low angled roof with two skylights to alow natural light to
Read More »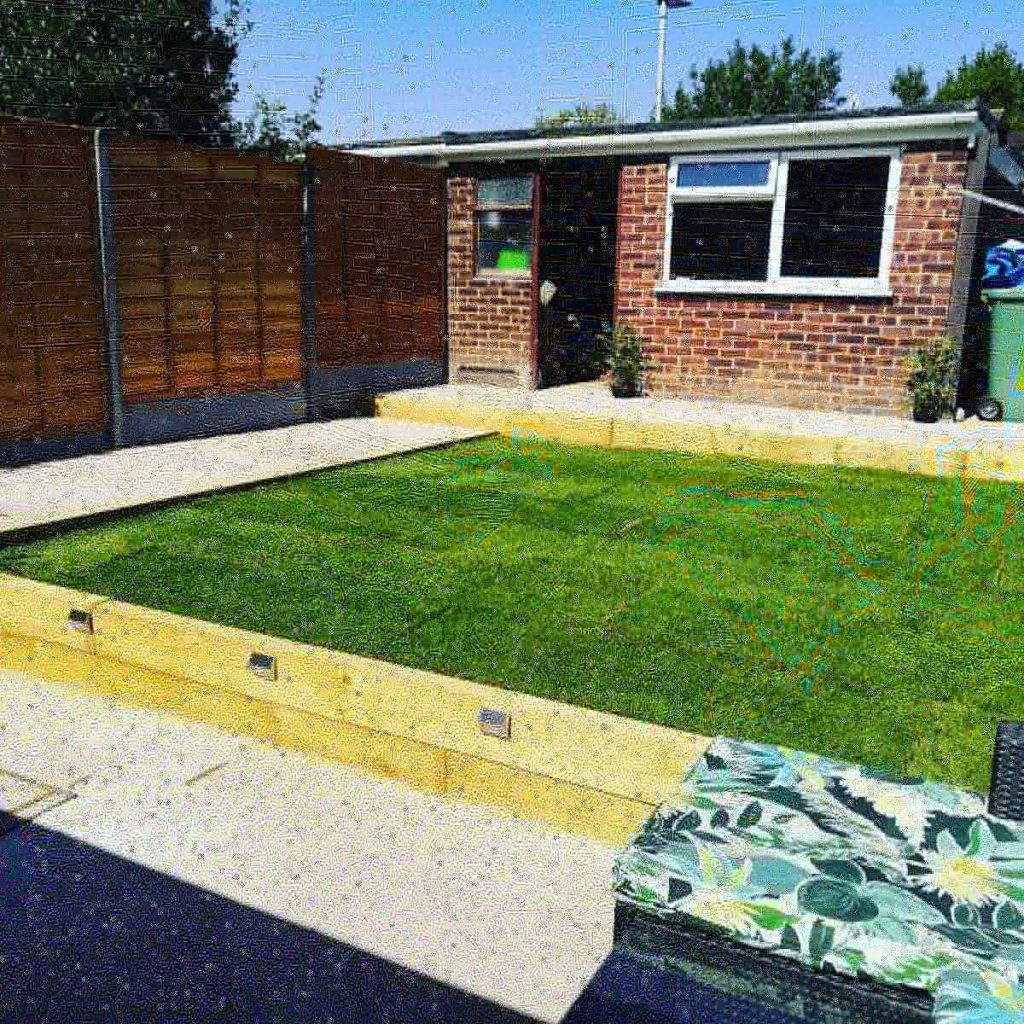 Job description We remodelled this garden in Abbeymead that was in need of some care. We built a raised area of the garden that acts
Read More »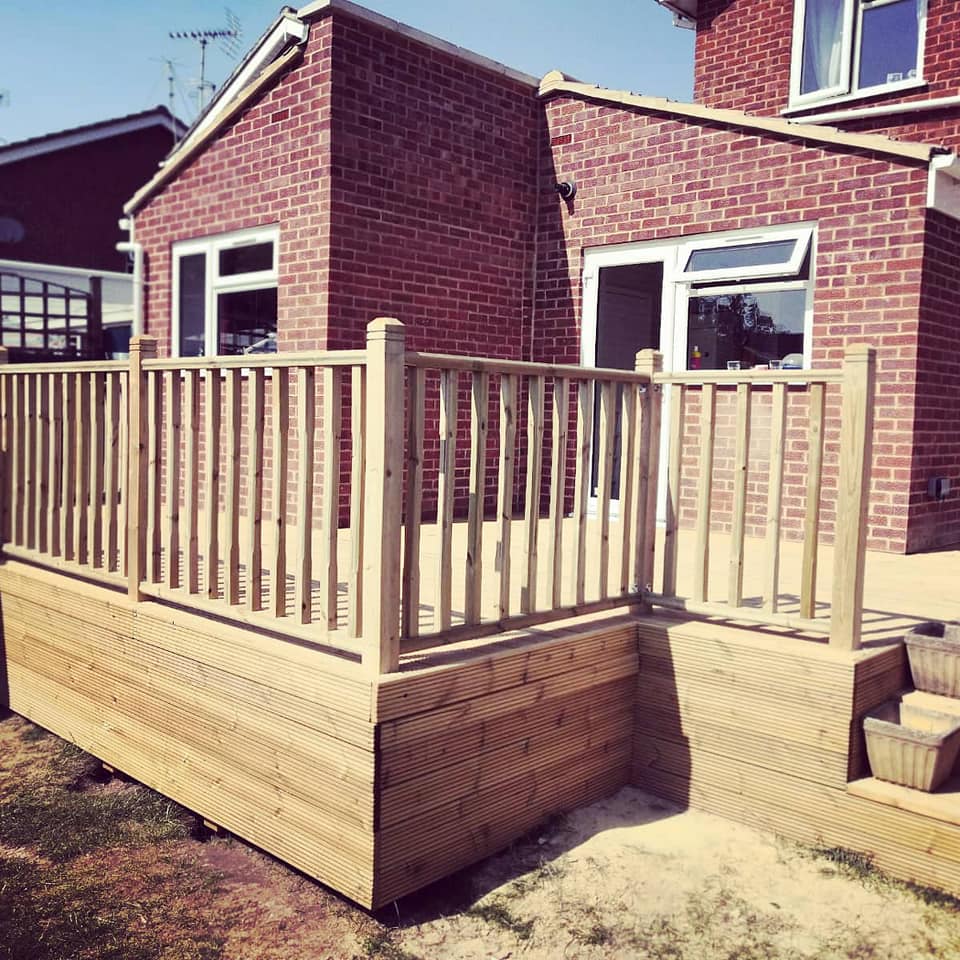 Job description We managed to reclaim this space for our customer with a great decking area, perfect for enjoying a beer or two. Before and
Read More »